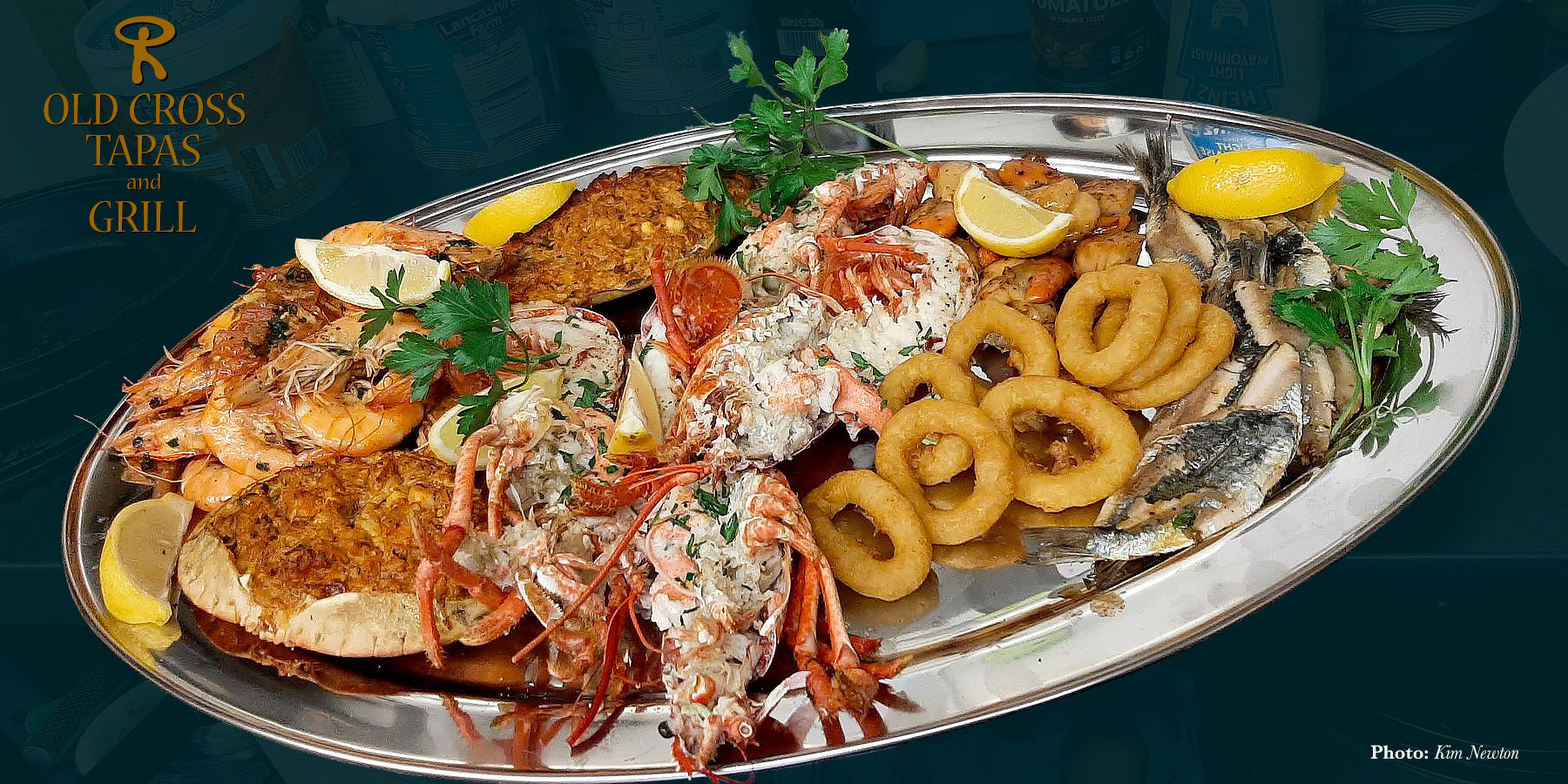 Our fish suppliers can source lot of great fresh seafood at the moment which is ideal as we've had many people interested in our Seafood Platters.
The photo here is just part of a feast for 4 which went out on Friday 12th August.
Before this platter reached the table, their starter was a generous steel pan of Moules Marinière, which came with hot Ciabatta bread to soak up the sauce of cream, lemon juice, white wine and herbs.
Then came the platter here which had two Lobsters, (simply cooked with sea salt, black pepper. lemon juice and garlic butter) two fresh Basque style Txangurro dressed Brown Crabs, Calamari rings, fresh shell-on King Prawns, Scallops and fresh Cornish Sardine fillets.
Alongside (as it wouldn't fit the platter) was another big steel pan of Palourde and Carpet Shell Clams. The four guests paid just £60 per person for all this - and of course could bring their own wine, beer or spirits.
Mandie is busy putting together another Seafood Platter for four this Saturday afternoon. If you are interested too, please call her on 07841 434662 a couple of days in advance to discuss what fresh seafood is available, your preferences, and how much per head it will be.