Above:
is one of our seafood platters, Chef Mandie has a great love of seafood and a terrific relationship with local suppliers. This is part of a spread for 6 guests. They're a special order, so please phone a day or so beforehand and Mandie can advise what is in season and the cost per person. Telephone: 07841 434662.
Below:
Our Greek sharing platter, with warm pitta bread, home-made tzatziki and hummus, marinaded mixed olives, home-made koftas, dolmades (stuffed vine leaves) and home-made stuffed roasted peppers. From our
Tapas & Starters Specials Menu
.
Above & Below:
Two paella pans used to carry a Seafood Special for one person.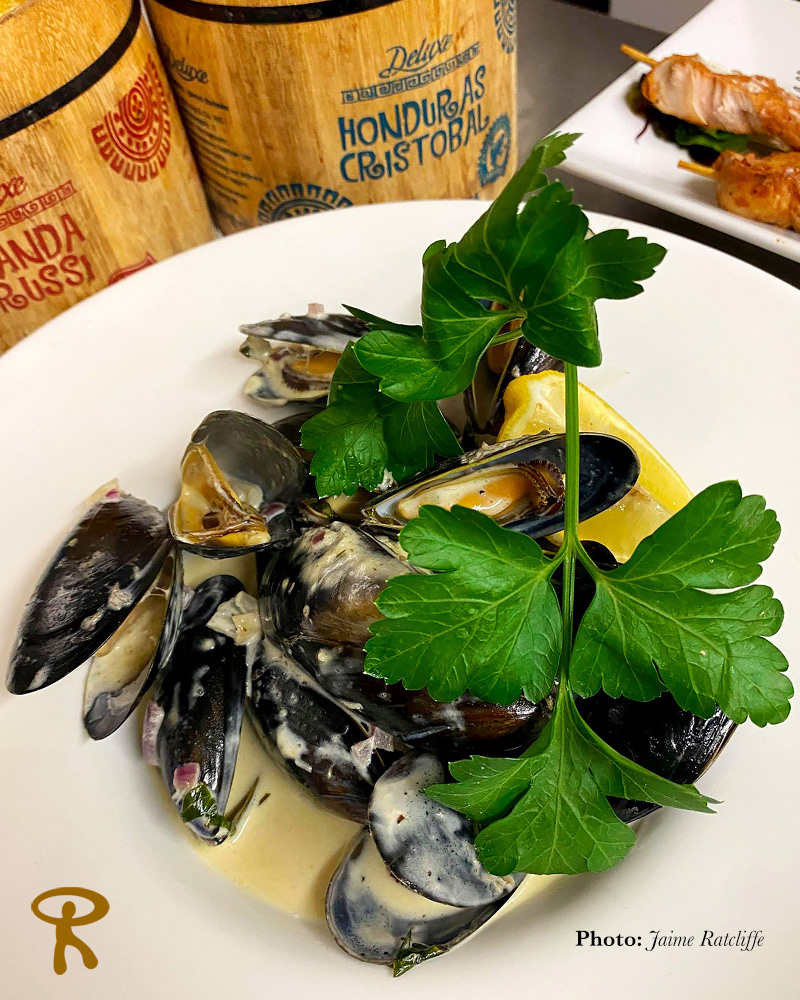 Above:
An extra special Gambas Pil Pil for a Thai customer featuring whole King Prawns. Our usual Gambas Pil Pil - often found on our Specials boards in the dining room - feature King Prawn tails.